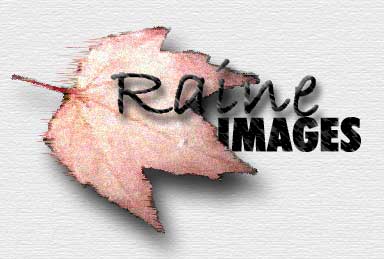 NEW! Take a look at recent dog show photos, find pricing and ordering information.


NEW! Check out recent ads, mug designs and logos. And don't forget to check back often, as new designs are added


The Photo Gallery has some of my favorites. In most cases, even though I own a new Canon 5D Mark II, these photos were taken with my grandfather's Leica (flex) SLR. Manual everything! Even though I lost photos because I thought the film was advancing......the quality has no competition. Built like a tank too. If you visit the gallery and are curious about the story behind the pictures, you might check out the "family" side of this site. Looking for Henry? He's there too!! Sorry about some of the loading times!


Got something to say? Feel free to contact me at Raine@RaineImages.com.
Free JavaScripts provided
by The JavaScript Source
Tip:
If you use the "back" button on this page, press it twice! Or just click the logos below.